Johannes Gijsbertus Bastiaans (b. Wilp, near Deventer, 31 October 1812; d. Haarlem, 16 February 1875) was a Dutch organist, composer and theorist. After studying theory in Rotterdam (1834-1836) and Dessau (1836) he moved to Leipzig. There he took lessons in organ, theory and hymnology from C.F. Becker (1837-1838) and composition from F. Mendelssohn. Bastiaans became the first Dutch pupil of the latter.
From 1840 to 1858 he was organist of the Zuiderkerk in Amsterdam. Meanwhile he taught singing, theory, composition, organ and piano, served as conductor for choral societies, played the double bass in the professional orchestra Caecilia and toured the Netherlands as organist, giving organ recitals.
Bastiaans' main importance lies in his propagation of the music of J.S. Bach in the Netherlands. In July 1850 he founded a Bach society in Amsterdam to which he dedicated a four-part Fuga canonica and gave a recital at the Westerkerk featuring organ works by Bach only. In doing so Bastiaans let germinate the Dutch Bach movement which is still flourishing today.
In 1858 Bastiaans settled in Haarlem, where he was appointed city organist. In this function he played the celebrated Christian Müller organ at the Grote Kerk until his death.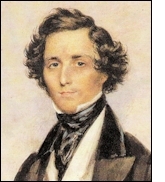 Bastiaans composed about 250 works. Several of them reveal an indebtedness to Bach, however incorporating some romantic, periodical and chromatic-harmonical elements. His two great areas of concentration were chorale-based organ works (among them 5 Sonatas) and sacred melodies. Other works: piano pieces, chamber music (mostly with harmonium accompaniment), cantatas, choruses, songs, chorale books and a textbook on music theory.
In 2012 Donemus Amsterdam published a scientific Bastiaans edition in 32 volumes (eds. Jan ten Bokum and Frank van Wijk). In this website nearly all completed works are available now in print as well as in a digital format to be downloaded by clicking the button 'Editie' with links to the Donemus webshop. By clicking the buttons 'Publicaties'/ 'opnamen' you have the opportunity to listen to recordings of several pieces by Bastiaans. Under 'Publicaties' / 'boek' you will find the new biography 'Bastiaans and the awakening Dutch Bach movement'. This book written by the musicologist Jan ten Bokum in Dutch, comprises an English summary and a full list of works (Donemus, Amsterdam 2012, Paperback and E-book).
This specialized website aims to offer the results of the most recent investigations for a greater knowledge of Bastiaans and his works, hoping it will urge more musicians to perform and record this repertoire.